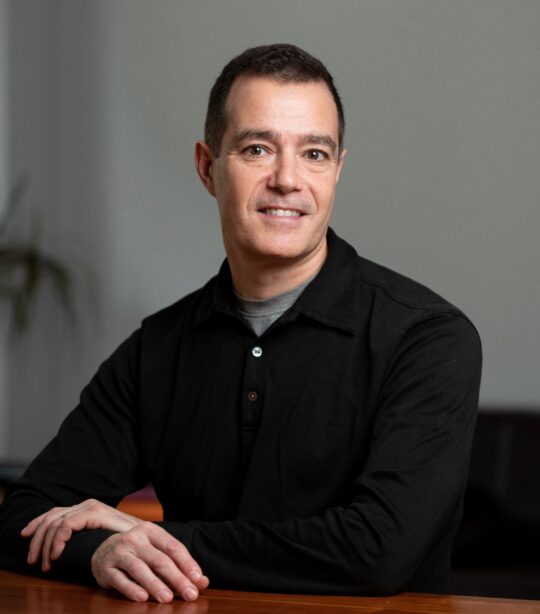 (Photo courtesy of Alonso Nichols)
Karl Jacoby has devoted his career to understanding the ways in which the making of the United States intertwined with the unmaking of a variety of other societies—from Native American nations to the communities of northern Mexico—and the ecologies upon which they rested. His scholarship is distinguished by its close attention to questions of narrative and storytelling, in-depth micro-historical approach, and border-crossing nature. Jacoby's published work straddles multiple boundaries—not only the geographic divisions between East and West, and Mexico and the United States, but also the methodological divides between labor history and environmental history, genocide studies and Native American history, and borderlands history and African-American history.
Jacoby received his A.B. in 1987 from Brown University and his Ph.D. in American history in 1997 from Yale University. After a year as a visiting assistant professor at Oberlin College, he returned to Brown as an assistant professor of history in 1999. He was promoted to an associate professor with tenure in 2003 and to full professor in 2009. In the fall of 2012, he moved to Columbia University, where he currently serves as the Allan Nevins Professor of American History and as the co-director of the Center for the Study of Ethnicity and Race. He is the author of three books, Crimes Against Nature: Squatters, Poachers, Thieves, and the Hidden History of American Conservation (University of California Press, 2003), Shadows at Dawn: A Borderlands Massacre and the Violence of History (Penguin Press, 2008), and The Strange Career of William Ellis: The Texas Slave Who Became a Mexican Millionaire (W.W. Norton, 2016) as well as numerous essays and reviews.
Read a profile of Karl Jacoby from the Brown Alumni Monthly.
Contact information:
Department of History and Center for the Study of Ethnicity and Race-CSER
Columbia University
501 Fayerweather Hall, MC2527
1180 Amsterdam Avenue
New York, NY 10027
Representation:
Geri Thoma
Writers House
21 West 26 Street
New York, NY 10010